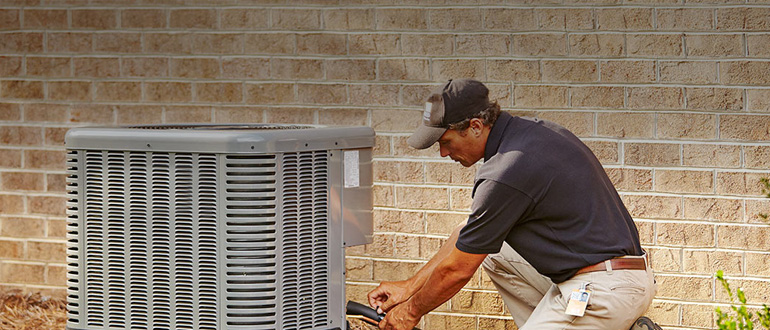 A malfunctioning heating or air conditioning system is more of a bane than a blessing. When your AC system starts falling apart, all hell breaks loose. To avoid convenience and safety issues, it is imperative that you consult an AC repair company in Fairfax County. When you are in the market looking for a repair expert, keep your eyes and ears opened. Instead of taking every claim that you hear at face value, verify them and learn everything there is to know about your contractor. Be wary of self-proclaimed experts who have no credentials to back their tall claims. Whether you need an AC installation company in Fairfax County or are looking for an AC repair expert in Fairfax County, follow the below tips to choose a professional who deserves your trust.
1.Talk to Referrals : Request your contractor to provide referrals. Talk to these referrals, asking them about their experience of working with the professional. Ask them questions regarding the contractor's professionalism, and whether the project was completed on time. If a major repair job was performed, request the referral to mail you before and after pictures. At the end, ask the person whether they recommend hiring the contractor.
2.Look for Reviews: When looking for a repair expert, use the Internet to your advantage. Look for online customer reviews and testimonials. To learn what people from your community are talking about different contractors, join online discussion forums. Request members to suggest reputable contractors whom they have worked with in the past.
3. Check the Contractor's Credentials: HVAC contractors must hold a valid license awarded by the State License Board. To check the validity of your contractor's license, call the office of the certifying body. Enquire whether there are any cases or disputes pending against the contractor. Make sure your contractor carries adequate liability insurance and has Workman's Compensation.
You do not have to be a rocket scientist to spot and hire an experienced HVAC contractor. Follow these tips to find a contractor who deserves your trust. Avoid jumping the gun and try to predict the result of your every step in your mind before actually taking that step. At AVS Service Company, we back our words with actions. As a leading AC repair expert in Fairfax County, we are committed to helping our community members avoid AC repair and maintenance woes. To consult an expert, call at 703-237-4545 or fill out our contact form.