AVS Refrigeration Air Conditioning and Heating understands that responsibility is the most important factor for commercial refrigeration, Walkin Coolers, reachin Refrigerators, Sandwitch Refrigerator, Icemachine Freezer, Hoods service & repair. The refrigeration and HVAC equipment that's working but with poor temperature control can cost in spoiled food and higher energy bills make lots of restaurants to go out of business. , also health code violations and damaging your image.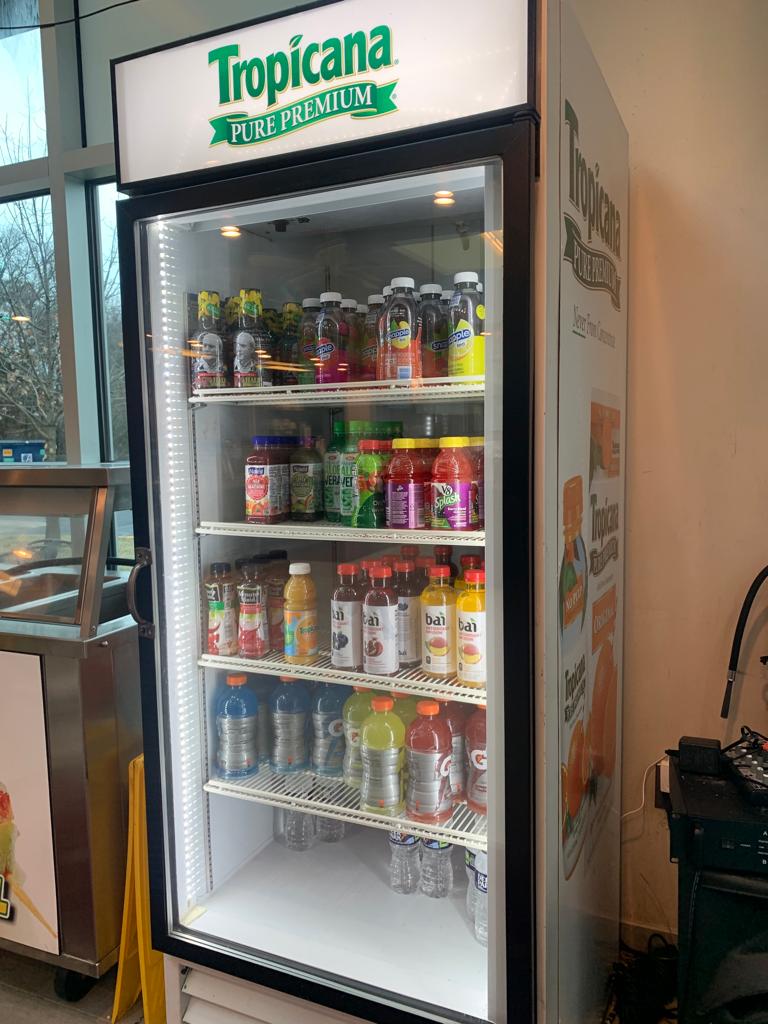 Our work experience and friendly technicians are committed to doing what it takes to keep your refrigeration equipment up and running. AVS has over 30 years of combined tech experience working with restaurants and other commercial places Our technicians understands your business priorities, helping you to design new systems, make smart equipment decisions, and plan for future needs.
Industries We Serve:
Food Service: Restaurants, Cafeterias
Retail Stores
Gas Stations
Hotels
Motels
Hospitals
Grocery Stores
Food & Floral Wholesale Warehouses
Medical, Healthcare, Assisted Living, Mortuary
Sports Venues
Office buildings / Church
100% SATISFACTION GUARANTEED
Your satisfaction is our priority. We offer same day service at affordable price, and the best HVAC Appliance Refrigerator repair Service technicians in Northern Virginia Montgomery and Prince George's County Maryland. Our customers care specialists are available 24/7. We service all Commercial Equipment your area Call now at 703-237-4545 or 301-217-9239
Walk-in Cooler
A walk-in cooler is a refrigeration unit found in many restaurants, grocery stores, and other institutions that require large amounts of cold storage space. So, when it's kaput, that can cause great inconvenience in running your business and whack your bottom line hard. From compressor failure and leaks to electrical issues, we can handle all types and makes of ice machines.
Commercial Ice machines
Commercial ice machines are a critical part of running a business and often end up with issues due to continuous running. As your reliable and trustworthy heating and AC repair company, we deliver 24/7 high-quality ice maker repair service, so you don't lead to a loss in profits and unhappy customers.
Equipment We Service:
All Types of Walk in Refrigerators / Freezers
Refrigerated Warehouses
Reach in Refrigerator
Under the counter Refrigerator
Walkin coolers
Walk in freezer
Wine coolers
Deep freezers
Ice Machines
Glass Displays
Soda Coolers
Central Cooling Units
Air Conditioning
Heating
Heat Pump
Juice Machine
Ovens
Stoves
Fryer
Griddle
Microwave
Glass washer
Dishwasher
Kitchen Hoods
In addition to your commercial refrigeration service & repair, AVS can also take care of your kitchen equipment and your HVAC systems as well. Having one trusted service provider to handle all these tasks saves you time and money. We also work with buffet tables Griddle and lots of other things in Northern Virginia