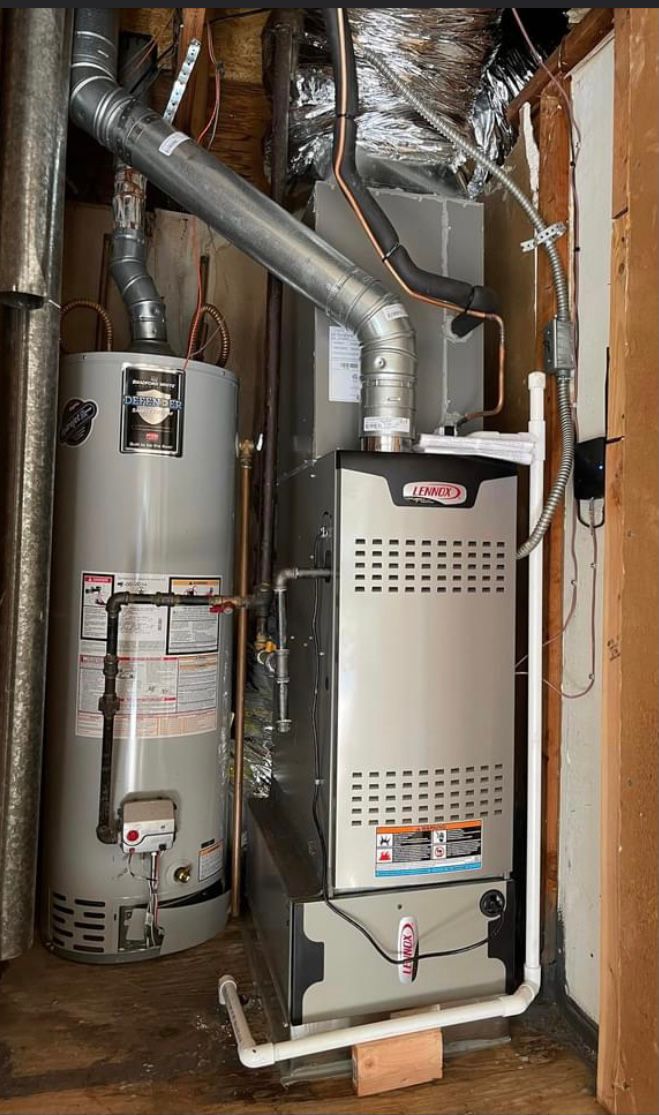 What is a Central Heating System?
The Central Heating Systems of today have increased efficiency, with decreased sound. A cost-effective heating system – enabled to warm up the entire interior of your house – is a must buy these days. Far better than your average heating system, a Central Heating System can be an HVAC system that you install with a reputed HVAC Contractor Arlington.
Winter can be made so much comfier with just the right Central Heating System put in the house of your loved ones. Time to learn everything about the expenses before you reach out to your nearest HVAC Contractor Arlington.
What is the Average Cost of a New Central Heating System in Arlington?
It is advised by professionals to create a budget only after completing thorough market research to understand your options better. Pre-existing ductwork would help save a lot of costs, especially if it is still optimal in functionality. In such cases, the job gets done for about $6,000-$8,000. But – prepare yourself for a flurry of added expenses if renovation or opening of walls and ceilings and crawl spaces are involved. This takes the price up to $10,000 – $14,000. The estimate would rise to an even higher number if you have a special thermostat or zone heating in mind.
Breakdown of Total Cost
The best HVAC Contractor Arlington such as AVS Heating and Air Conditioning always provides you with a detailed breakdown of the project, accounting for every element, right at the start when the quote is given. It accounts for every element on which money shall be spent – thus giving you a clearer picture of everyday costs.
The following accounts for the total cost of a new Central Heating System:
Registers according to the style you prefer
Gas Furnace
Installation or up-gradation of ductwork
Removal and/or disposal of existing Heating System
Exhaust ports meant for connected registers that have been installed
Labor charge. This can vary, although most HVAC experts are known to charge anywhere between $75-$250 on a per-hour basis.
Additional Costs
Most homeowners looking to get multiple or independent heating zones created might end up paying an extra 4500-42,000. Mounting air cleaners into register ports comes with a fee of $750 for each air cleaner. Some other additional costs to be kept in mind are: installation of smart controls or a touch screen, or a programmable thermostat – these usually come at an average cost of around $250.
Factors that affect Additional Cost:
The season you choose to have your installation done.Peak season installation requires up to 30% more charge.
Single contractor quotation.It is not a wise way to choose your contractor optimal for you. Do get quotations from at least 3 contractors before selecting one.
Forgoing tax benefits is a common mistake.

Discussing tax benefits with your chosen contractor will get you to help with documentation and paperwork.

Faulty / Lack of Ductwork.

Unless your ductwork is not in top shape, getting a gas system installed makes no sense as you end up paying $2,500-$10,000 to get the new ducts.
For complete comfort and convenience all the year through, don't look beyond the Nate- Certified HVAC technicians at AVS Heating and Air Conditioning. Schedule an HVAC Repair Arlington Va service today by just a quick call at 703-457-9028.