Nowadays, fireplace has also become a home décor item. You can find hundreds of expensive models in the market. But selecting the right one is a taxing task. Reliable and reputable fireplace installation companies can help you in this process. Our team of experts is qualified to offer effective fireplace installation, maintenance, and repair services to our clients.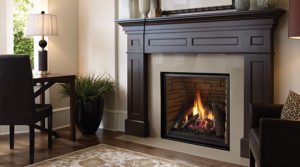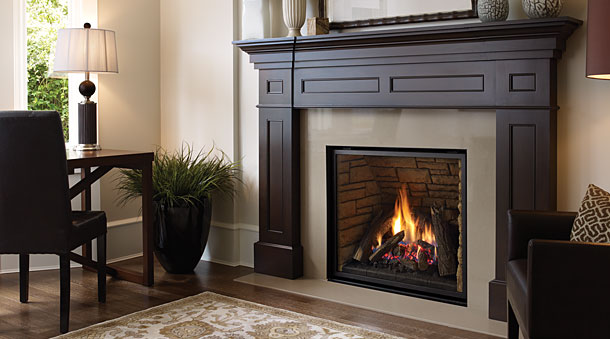 Every homeowner desires to hire a professional who is not only experienced but also has excellent industry knowledge! And we understand this requirement of yours. Our team of licensed, insured, and trained technicians is well-versed with the technicalities of fireplace mechanism.
What Do We Offer?
Here are some reasons our experts are consulted for fireplace maintenance and repairs.
Fire Place Service
Fireplace Maintenance
Gas Fireplace Repair
Gas Fireplace Service
Fireplace Cleaning
Gas Fireplace Tuneup
Gas Fireplace Installation
Gas Fireplace Inspection
Gas Fireplace Replacement
Gas Fireplace Insert.
Outdoor Gas Fireplace Installation 
Pilot Light Issues – Pilot light plays a vital role if you have a gas fireplace. You rely entirely on this pilot for ignition. Connect with our team if you experience your pilot light is not working correctly or is completely switched off. Make sure you turn the gas feeder off, as your home is prone to get stuffed with toxic fumes. It's simple – contact our service desk, and wait for the technicians to arrive.
Replacements – Our experts can service all the models and makes of fireplaces. What are you looking for – a component replacement, or a cosmetic fix? You name it, and we can do it for you! We have access to all the manufacturing parts that can boost the efficiency and performance of your fireplace. We can offer you the best services to get your fireplace back into action and function as soon as possible.
Maintenance Services – Don't just connect with us when you feel there are some irregularities in your fireplace. We offer quality maintenance services as well, which can enhance the life of your furnace. We can come to your place annually or six-monthly to perform all the relevant checks. We also test the gas lines, electrical connections, clean the fireplace components, and perform all the safety checks to ensure your fireplace works smoothly throughout the season.
Fireplace Installations – Get rid of your current wooden fireplace, and switch to a trendy new electric or gas fireplace. Our expert team of technicians can make it quite easy for you. Get in touch with our professionals, describe your requirements, and we are good to go. We will visit your place, assess the fireplace space, and can give you an estimate for the task. Not only this, our experienced professionals will also give you some of the best fireplace options explaining their pros and cons. You can completely trust us for quality installations and after-services.
We are licensed and certified in providing high-quality gas fireplace installation and maintenance services, and continuously focus on improving our services, and enhancing our skills. From installations to repairs and maintenance, our experts have the knowledge, experience, and skills to keep your fireplace in peak condition throughout the year. So, what are you waiting for? Connect with our service center today to avail our professional services.
How Often Should Gas Fireplace be Serviced?
Knowing when to get your gas fireplace serviced depends on how much you use your unit. If you find yourself lighting a fire often throughout the cold season, consider servicing your unit once a year before season begins and before winter starts. If you rarely use your fireplace, you may be able to service it once every 2 years, even though Both propane and natural gas are clean burning gas fuels, so they don't produce the same byproducts as wood, but they can still produce buildup that needs to be cleaned away for safety reasons. proper cleaning and maintenance of your gas fireplace logs are essential.
How do You Service a Gas Fireplace?
6 Tips on How to Care for a Gas Fireplace
1. Clean glass as needed. Most gas fireplace doors are removable for easy cleaning and access for gas logs .
2. Clean interior as needed for proper operation. Using the wand attachment,
3. Vacuum dust and debris from the fireplace interior. …
3. Clean Up all the logs.
4. Replace batteries annually.
5. Check the gas connections with soap bubbles for any gas leaks.
6. Clean Vaccum Vent
How much does it cost to get the gas fireplace serviced ?
Most of the cleaning for a gas fireplace can be done on your own when the fireplace is not hot and either the pilot light is on or off. Read the manual before start opening up for further step by step instructions. However, because of the vent, you should have an annual inspection for safety and precautions which costs around $150 -$200. If you want a thorough cleaning at the same time the cost could be closer to $200 -$275.
Do gas fireplaces use a lot of gas?
A standard 20,000 BTU gas fireplace will use about 20 cubic feet of natural gas per hour. Given that price of natural gas is about $1.12 per 100 cubic feet, running a standard-sized gas fireplace will cost about $0.30 / hour at 100% heating output. Gas fireplaces are not inexpensive to run also can keep you warm and Cozy.
In most cases Gas fireplaces are not inexpensive to run. That's primarily because the price of natural gas and propane are very (about $1.17 per 100,000 BTU) low compared to the price of electricity.