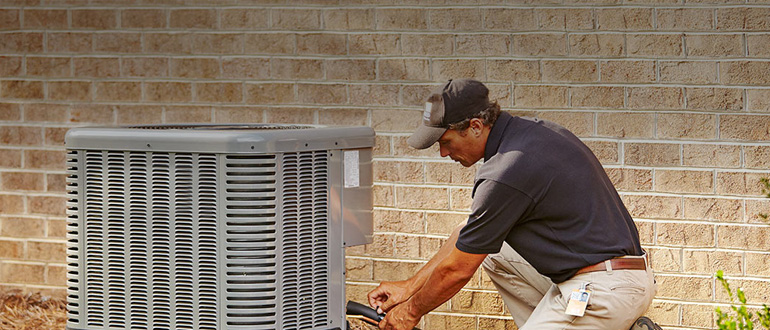 A well-maintained air conditioner helps cool the temperature in your room as per your needs. Get in touch with our technicians and get an AC unit installed. You can connect with AVS Heating Air Conditioning for air conditioning installation service in Alexandria.
When you get an air conditioner installed, you need to remember that the position where the air conditioner is fixed can affect the cooling. Call our trained professional rather than trying to install the AC unit independently. If the AC isn't installed correctly, it won't work efficiently and won't provide sufficient cool air.
While there are plenty of brands to choose from, you must first decide what kind of AC unit best suits your house.
There are two kinds of air conditioning systems:
Ducted
You should go for the ducted air conditioner if you already have ductwork installed. You need to install a new unit to the pre-existing ducted system. It provides better airflow throughout the house, and the temperature of the whole house is controlled together.
The vents are hidden behind walls and in crawl spaces to maintain the aesthetic perspective of your house. Ducted air conditioners are easier to maintain. It saves you some money as it only requires occasional cleaning.
Ductless Mini-Split
Suppose there's no room for ducts in the walls or ceiling, especially in apartments. A ductless mini-split AC is the best option if you have high ceilings and no room for ducts. If you require different temperatures in different rooms, you can opt for a ductless mini-split AC unit. It has a thermostat for each room to control the temperature of the specific room. It requires regular maintenance and tune-ups. Since there are no ducts, your rooms collect less dust and you get multiple cooling zones.
How To Select The Perfect Location For Installing A New Air Conditioner?
Shaded Location and Away From Trees: Keep your air conditioning unit out of direct sunlight, so it runs smoothly. You need to keep the unit away from trees, so the dry leaves don't get stuck in the outside unit. You can wrap a mesh wire around it to protect it from leaves or dogs.
Away From Furniture: The inner unit must be installed so that there should be no obstruction in the airflow. Wardrobes blocking the airflow can cause insufficient cooling.
High Location For Duct and Ductless AC: The ductless mini-split air conditioning unit should be placed properly to allow adequate airflow. The ducted AC should be installed in the center for equal air distribution in the room.
Conclusion
You can connect with AVS heating Air Conditioning by calling us at (703) 457-9028 or emailing us at avsservice@yahoo.com to schedule an appointment for the best AC installation service in Alexandria. Contact us now and book your appointment for AC installation service in Alexandria today!