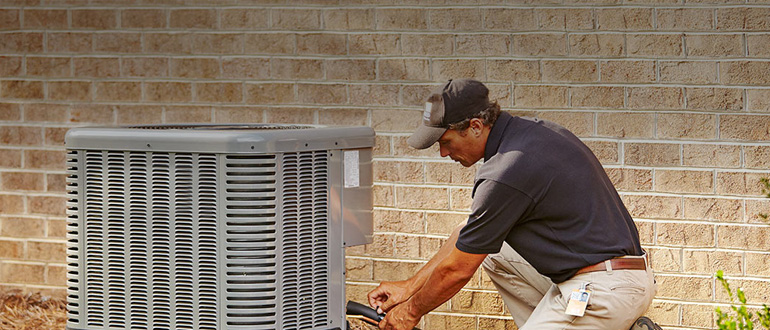 Air conditioning is an essential aspect of home comfort and a necessity for almost every home and business. It dehumidifies the air in any room or building by blowing hot air out of the room and replacing it with fresh and cool air. When it comes to air conditioning, there are several different types of systems to choose from. Each type offers its advantages and disadvantages, and it is imperative to choose the right one for your home. Let's take a look at some of the most popular types of air conditioning systems you can install in your home.
Ductless Mini-Split
If you live in a single-family home, the ductless mini-split is the ideal air conditioning system for you and your family. These systems are easy to install and don't require any ductwork to distribute cold air throughout the house, saving you the trouble of worrying about ductwork clogging or leaking.
It means that they won't cause any damage to your home's interior or exterior, which makes them great for people who have already invested time into their homes' aesthetic appeal.
Additionally, a ductless mini-split uses an outdoor compressor to cool your home, similar to a central unit.
Window Air Conditioner
A window air conditioner is easy to install, but it is also less efficient compared to other types. They are usually small and can easily be moved from one place to another if needed. Besides, they do not consume much electricity as they are only designed for cooling small areas, such as bedrooms or bathrooms. While the price tag of a window air conditioner is low and affordable, it requires regular maintenance and upkeep. If you have a window in your room that opens up on both sides, this air conditioner will work well for you.
Central Air Conditioning
Central air can be installed in new construction or as an extension to an existing home. When it comes to maintaining comfortable indoor temperatures year-round, these units can be great and effective considering how many rooms you want to be cooled at once. Most of these units consist of an outdoor unit called a condenser coil that blows cold air into your home through ductwork installed throughout your home. A central AC system is often more expensive than others, but it can save energy while providing better cooling control.
Portable Air Conditioner
Portable air conditioners are small enough to move around your home as needed or desired. That makes them ideal for homeowners who prefer not to have a piece of permanent equipment installed in their homes. A portable AC unit can cool one room or an entire house when placed in the window. They're also more affordable than central units because they don't require installation by a professional technician.
If you have figured out which air conditioning system will work best for your needs, the next step is finding the right seller to get the best unit at an affordable price. AVS Heating and Air Conditioning deliver the best quality air conditioner installation in Alexandria, for any assistance call VA (703) 457-9028, MD (301) 686-7129.