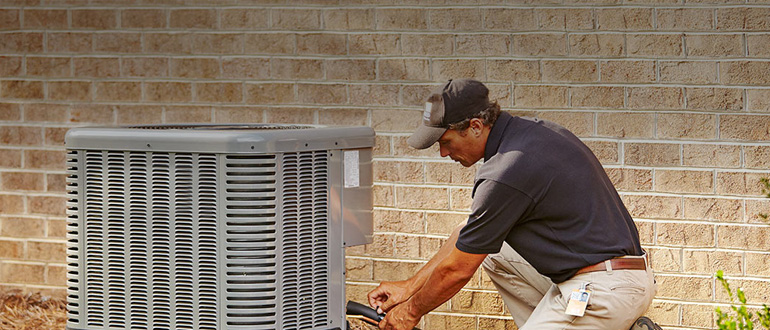 Choosing the proper air conditioner system for your home can be difficult, especially considering that it is a long-term investment. You need to consider various criteria before deciding on an air conditioning unit that is perfect for your space. Air conditioning repair in Fairfax, VA, can help you understand those parameters and help you install the best unit for your space.
Important Factors to Consider for Your Air Conditioner.
Energy Consumption
To reduce the cost of your monthly electricity bill, you should invest in an environmentally responsible cooling system. Examine the energy efficiency rating, which is also known as the SEER rating, to locate the solution that would save you the most money.
The system is more efficient at energy conservation the higher it is rated. Environmentally-friendly air conditioners conserve energy. Variable fan speeds, sleep modes, and digital temperature controls are pre-installed on all modern computers and systems.
The Performance Capacity of AC
In addition to its size, it is vital to consider the efficiency of an air conditioning machine. Every air conditioner has a rating for energy efficiency known as the SEER number. This SEER is computed as part of the manufacturing process by HVAC contractors in Fairfax for the air conditioning unit.
All newly installed air conditioning systems should have a minimum SEER rating of 13. The greater the SEER rating of your new air conditioner, the more efficiently it will utilize electricity. It should affect your monthly energy bills and may result in cost savings for you in the long run.
The cost of an air conditioning unit, including the additional cost of boosting the SEER rating, must be weighed against the potential for monthly cost savings. Depending on the age of your previous air conditioner and how inefficiently it operated before being replaced, the increase in SEER number might be in the double digits.
Installation and Maintenance Duties
The quality of the installation affects the air conditioner's operation. The performance of the air conditioner, as well as its components, can be compromised if it is not fitted correctly. Suppose you wish to avoid problems with the air conditioner, you should have it installed by a professional or authorized service center. Confirm the system's required maintenance intervals to ensure that the air conditioner continues to perform correctly. Ensure the air conditioner is appropriately installed and receives frequent maintenance to maximize its lifespan.
Conclusion
Air conditioners are a significant investment and prior research should be done before purchasing. Contact our reliable HVAC contractor in Fairfax that best meets your demands and speak to one of our technicians for assistance.
The trained HVAC engineers at AVS Heating & Air Conditioning have gathered many years of experience in maintaining commercial air conditioning systems throughout their careers. Our highly trained employees provide custom solutions that work for your business's needs. Get in touch without delay!