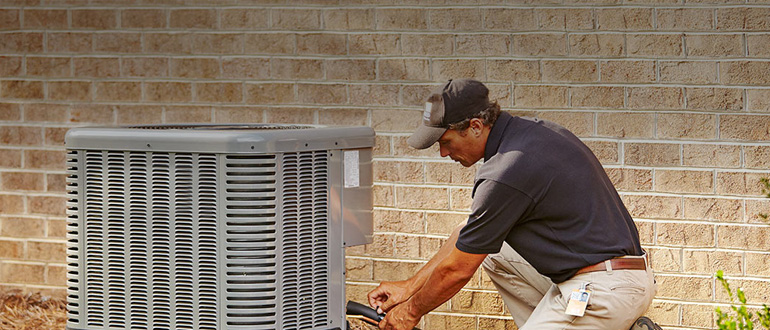 When the summer heat approaches, you may be considering the installation of your air conditioning system. Your unit should always be installed correctly and according to the requirements of a trained professional.
When you hire a qualified team of professionals for HVAC repair in Arlington, VA, you ensure a trouble-free servicing experience and a thorough and effective system installation.
Five Essential Air Conditioning Installation Tips.
If you do not choose a qualified air conditioning contractor, you risk paying for numerous future repairs, voided warranties, and perhaps city code violations.
Listed below are five tips to keep in mind when you hire a contractor for installations.
Utilize the Assistance of a Licensed Contractor
Employ a contractor with the required license and insurance for AC repair in Arlington. Do not hire anyone unless they have provided you with their driver's license and evidence of insurance.
These two vital agreements offer you the legal right to sue your contractor if they cause harm to your property while working on it.
Monitor Your Operating Costs Carefully
In the long run, you will be forced to deal with the repercussions of choosing a system that is not the optimal solution for your home.
Operating costs, such as frequent maintenance or high energy bills, can be stressful regardless of whether the operational costs stem from routine maintenance or high energy bills.
No Subcontractors Hired
Hiring a subcontractor does not necessarily result in receiving inferior service compared to utilizing a direct contractor; nonetheless, receiving first-rate service is almost always guaranteed when using a direct contractor.
A contractor will have a team of committed and experienced specialists for AC repair in Arlington, all of whom have been subjected to background checks.
Permit
Suppose the service being performed on your unit will take a significant time. In that case, your HVAC contractor will need a city permit to alert the city and your neighbors that the property will be undergoing potentially dangerous work.
The criteria for acquiring permission differ from state to state. Many individuals have been observed to disregard this regulation. Therefore, you must ensure that your contractor respects all rules.
Service Warranties
Both the homeowner and the contractor are afforded protection under warranties. Most warranties for HVAC equipment tend to lapse between seasons.
They are designed to reach their expiration date before you use your system. If you want your air conditioner warranty to be an adequate safety net, it should cover the unit for at least one year.
Conclusion
Like most people, you want your air conditioning installation to proceed without any issues. You should seek out a team of technicians for HVAC repair in Arlington, VA, from AVS Heating & Air Conditioning that is dependable, knowledgeable, and has a professional work ethic.
This will ensure that your air conditioner is installed correctly from the start. Be aware of the steps before installing an air conditioner. You should be able to ensure a problem-free service experience and an excellent installation process from start to finish with us.