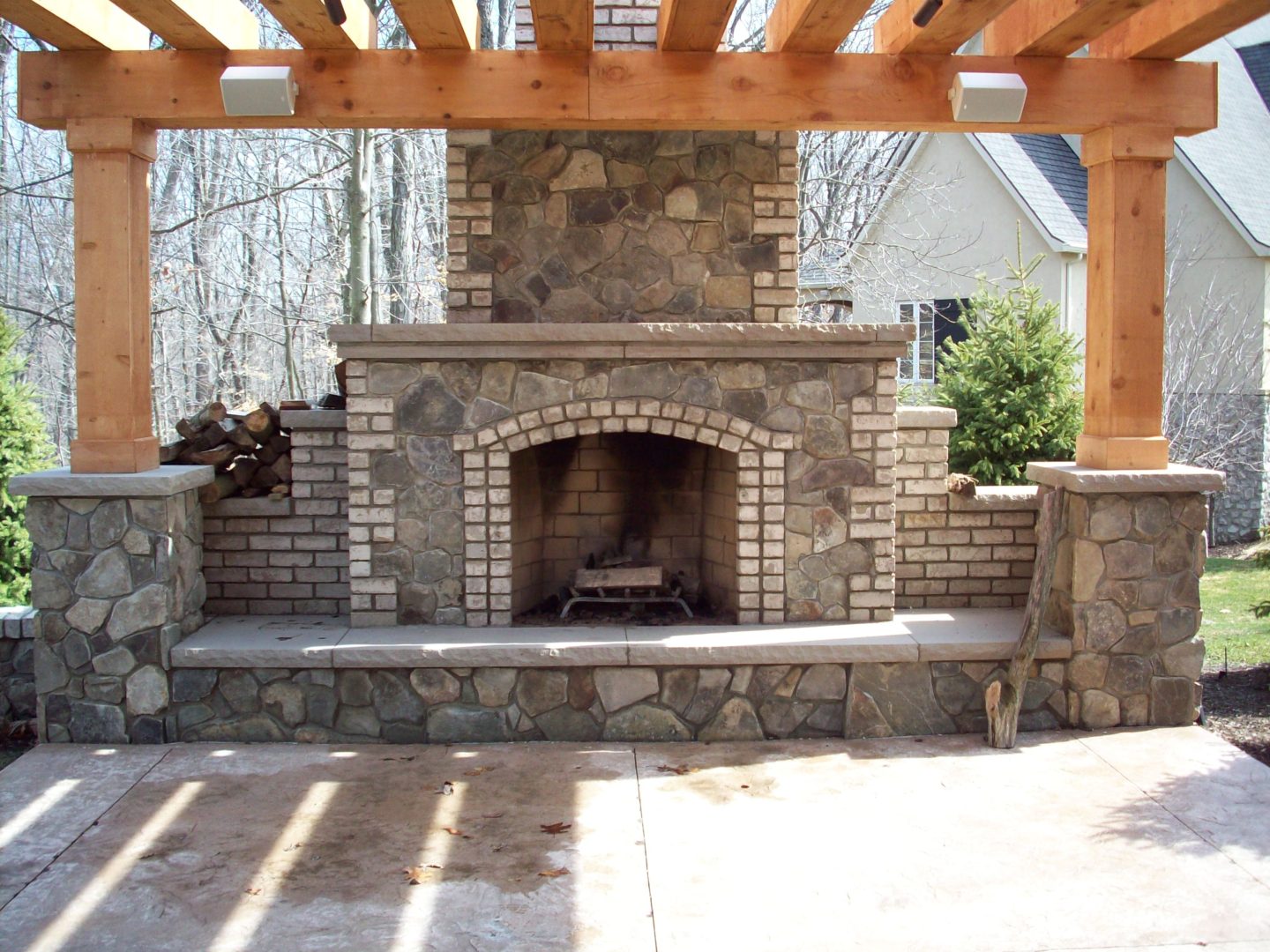 The benefits of owning an outdoor fireplace are many, including the elegance, beauty and warmth it provides. An outdoor fireplace will add a nice feeling to any outdoor area. Great for backyards, pool areas, patio areas, etc. There's nothing better on a cold winter night than gathering around an outdoor fireplace.
You can have either a fixed, permanent fireplace or one that is portable. A portable outside fireplace is usually light in weight and works great for providing heat for long periods of time. You can even use some of these units as a grill or barbecue.
An outdoor fireplace can come in different varieties. There are fire pits, chimneys and permanent, built in fireplaces. The least expensive of the group is a chiminea which is typically made out of clay, cast iron or aluminum. A fire pit gives you the feeling of a campfire and can be very cozy and nostalgic. Fixed (permanent) fireplaces are constructed of brick, block or concrete and they are the most expensive of the various styles.
It is important to build a shelter for any kind of fireplace that is outside because it is sensitive to wind.
The parts of the fireplaces are: smoke chamber, flue, chimney and firebox. The materials are often cast iron, copper, bronze, stainless steel, enamel-coated steel and possibly a combination of two or more of the above. For a nostalgic feel you would go for the cast iron and if you are interested in preventing weather damage, an enamel coated one would be the best choice.
Traditionally, the outdoor fireplaces burn wood, pressed wood logs and charcoal. These days there are more natural gas ones being purchased. If you are interested in a fire that burns cleanly, natural gas and propane gas are the way to go. It all comes down to your personal preference and needs.