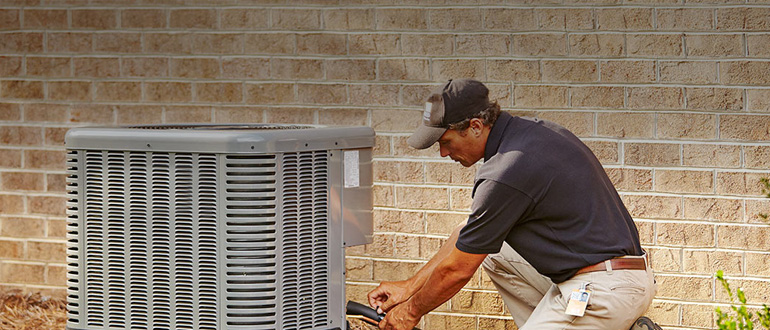 When it comes to your HVAC system, hiring a trustworthy and reliable company is essential for top-notch installation and service. If you're in Fairfax and seeking the best HVAC contractor for your needs, 
The information below compiles valuable tips to help you make an informed decision. From researching and reading reviews to checking licenses and warranties, these tips will guide you toward finding the right HVAC company in Fairfax.
Hiring the Right Air Conditioning Installation Contractor
Consider the following points to find a reliable HVAC company in Fairfax
Research Local HVAC Companies:
Start by researching HVAC companies in Fairfax. Look for established and reputable companies with a strong online presence. Check their websites, read customer reviews, and browse through testimonials. Real-life experiences from previous customers can provide valuable insights into the company's professionalism, efficiency, and customer service. Additionally, search their name on websites such as Yelp, Angi, etc.
Check Licensing and Certifications:
Before taking another step, pick up the appropriate HVAC company in Fairfax you choose is licensed and holds the necessary certifications. Proper licensing indicates compliance with industry standards and local regulations, assuring you of a professional service.
Experience and Expertise:
The experience of the HVAC Contractor reflects its ability to identify the complexities and troubleshoot is another factor to consider. Look for an HVAC contractor in Fairfax with years of experience and a skilled team. Experienced professionals can handle various HVAC systems efficiently and offer reliable solutions to address your specific needs.
Request References:
Don't hesitate to request references from previous clients. Reaching out to these references provides valuable insights into the HVAC company's performance, customer service, and workmanship and also offers a broad perspective on the nature of the services it provides.
Energy-Efficient Solutions:
Inquire about the HVAC company's commitment to energy-efficient solutions. A reliable HVAC contractor in Fairfax will guide you toward eco-friendly options that help you save on energy costs.
Obtain Written Estimates and Contracts:
Request written estimates from multiple HVAC companies. Compare the costs, services offered, and range of services provided. Ensure that all agreements and details are documented in a written contract before proceeding.
Assess Warranties and Maintenance Services:
Choose an HVAC company that offers comprehensive warranties on both products and services. Additionally, inquire about their post-installation maintenance services. Regular maintenance ensures the longevity and optimal performance of your HVAC system.
Emergency Support Availability:
Prioritize an HVAC company in Fairfax that offers 24/7 emergency support. HVAC issues can arise unexpectedly, and having a contractor that can respond promptly to urgent situations ensures your comfort and peace of mind.
With these tips in mind, finding a reliable HVAC company in Fairfax becomes an easier and more straightforward process. Thorough research, verification of credentials, and attention to warranties and support services are key factors in making the right choice. By following these guidelines, you can ensure the best HVAC contractor addresses your heating and cooling needs, providing you with a comfortable and efficient HVAC system for your home or business.
AVS Heating and Air specializes in delivering expert and reliable, professional, pocket-friendly HVAC services. We ensure minimum hassles and long-term efficiency for your refrigerator. Contact us to Schedule our services, for complete convenience, by visiting our website.