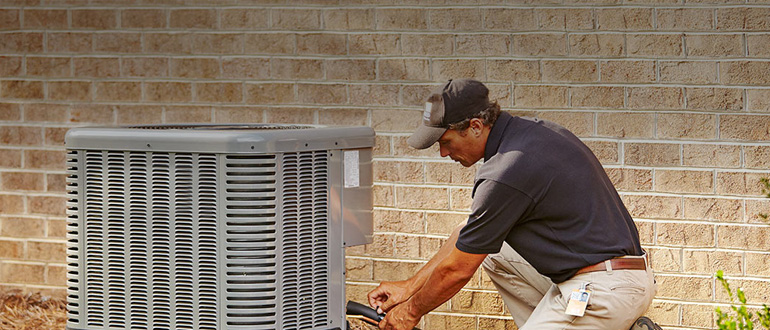 Your HVAC system is essential to your home, keeping you comfortable in all seasons. But when it starts to break down, you must find a reliable HVAC company to fix the problem. With so many companies, it can be challenging to determine which is the best fit for you.
At AVS Heating & Air Conditioning, we pride ourselves on our experience, expertise, and commitment to customer satisfaction, and we can be the best fit for you. We have knowledgeable and experienced HVAC contractors who serve in Fairfax, VA, and the surrounding areas. Please don't wait any longer; call us now to schedule your HVAC appointment with our experts.
Tips to Choose the Best HVAC Company
Research the Company: Before you hire an HVAC company, take the time to research. Check the website, read reviews from previous customers, and check accreditation and certifications. This research will give you an idea of the company's reputation and expertise.
Check for License and Insurance: HVAC work is a technical field requiring a license to perform services. So, you must ensure your chosen company is licensed to work in your state. Additionally, HVAC work involves a certain level of risk, so checking whether the company has liability insurance to protect against damage to your property is essential.
Look for Experience: Experience is an essential factor to consider when choosing an HVAC company. Look for a company that has been in business for a long time, as they have the necessary experience to handle all types of HVAC issues. An experienced company will also have a team of knowledgeable technicians who can provide the best solutions for your needs.
Check for Emergency Services: HVAC problems can happen anytime, so choosing a company that offers emergency services is essential. A reliable company will have a team of technicians available 24/7 to address any emergencies that may arise. We at AVS Heating & Air Conditioning offer 24/7 service, 365 days a year, so you don't have to worry about getting the help you need with a malfunctioning HVAC system.
Ask for References: Asking for references is an effective way to understand the company's work quality and customer service. A good HVAC company will happily provide you with references from satisfied customers. You can contact these references and ask them about their experience with the company.
Whether you are considering a new HVAC system for your home or need to repair it, you can find a contractor by looking up an HVAC company near me. You can rely on our AVS Heating & Air Conditioning HVAC contractor to provide the best HVAC service in Fairfax, VA, and the surrounding areas.
AVS Heating & Air Conditioning: HVAC Company With All Qualities
AVS Heating & Air Conditioning has successfully served in Virginia areas for over 60 years. We are a licensed and certified HVAC company in Alexandria, VA, and the surrounding areas. Our experienced HVAC technicians can assist you with all your HVAC needs. We have many satisfied customers and have done many quality projects.
We offer personalized solutions for all types of HVAC problems. Contact us today to schedule an appointment! You can also read reviews from our valued customers so that you can be sure of the quality of our services.