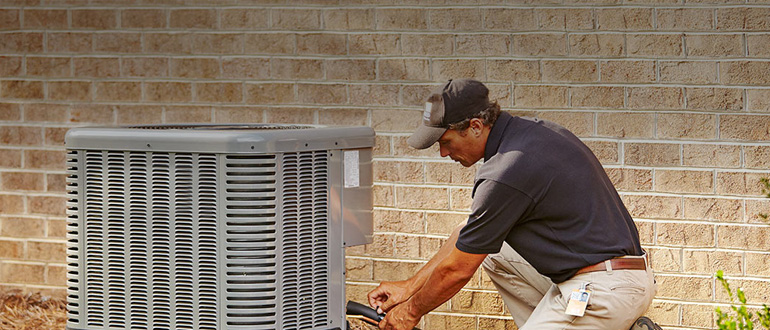 Boilers generally last for approximately 15 years if they're well-maintained. If your boiler is older than 15 years, then a boiler replacement, is a better option. However, age and maintenance are not the only factors that indicate a boiler replacement. There are a few other factors or signs you need to know about.
Telltale Signs Before Considering Boiler Service
Corrosion
A visible sign that your boiler needs to be replaced is corrosion. Although most manufacturers design boiler systems to resist corrosion for several years, broken valves and leaks allow air into a can, which leads to corrosion. As a result of the reaction between the heat exchanger and the burner, corrosion can also occur.
Costs of upkeep continue rising
To ensure that your industrial boiler continues to run properly year after year, it requires regular maintenance and repairs. You may have to spend money to keep your boiler in good working order. Nevertheless, if the cost of keeping your boiler running continuously increases every year, you may want to consider replacing the boiler.
After a certain point, replacing the boiler with new machinery becomes more cost-effective than continuing to pay for the old boiler's rising repair costs.
Sound from the boiler
Boiler systems should create tolerable noise; they are not designed to be silent. There are several noises your boiler should never make, though. For instance, it's not a good indicator, and it could be time to repair your boiler if it's producing a clanging noise, a loud pounding noise, or any other sound that is disturbing.
These noises may be a sign of a blockage, a leak, or a pressure problem. A professional should, at the very least, investigate the strange noises.
Leaks
Leaks typically indicate more than just inefficient boiler operation. A leak can be a sign that more severe danger is nearby. It is better to get in touch with our professional for boiler service in Arlington, VA, as soon as you discover a leak or water collecting around your boiler.
Comfort levels unpredictably fluctuating
Another indication that it's time to replace your boiler is when some rooms in your building have unpredictably fluctuating temperatures during the day or are either too chilly or too hot. If your concern fits this description, it's quite probable that the boiler and/or its controls are no longer functioning properly for the structure. It could also imply that the facility would benefit from more efficient boiler controls.
Even if your boiler isn't suddenly breaking, making the switch to a more modern, efficient system might still have several advantages. The most important thing is that you can control the story and prepare for the transition, which is better than having to deal with a full-blown emergency amid the winter.
For boiler service in Alexandria, VA, get in touch with AVS Heating & Air Conditioning. We have the most trusted and reliable technicians to solve all your heating-related issues.