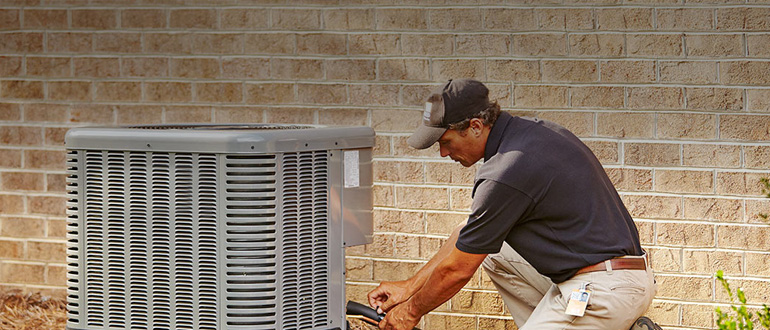 The scorching summers are just 'round the corner, and if you're looking to replace the old-fashioned AC in your house without spending a gazillion bucks, this post is exactly what you need!
Central air conditioning systems can be complex to install if you want to change the ductwork entirely. But if you have excellent ductwork running full-fledged, then it won't be much of a hassle to have Central air that's quiet and efficient.
There is no firm answer as to how long it would take to install one. Because installing central air is influenced by several factors. Let's check them out precisely before we determine how long it could take to get the installation done.
1. Size of Your Home
To have central air installed in your home, you may hire a Certified HVAC Contractor in Alexandria the technicians need to examine the existing ductwork and its running condition before they can determine its suitability for new central air. Depending on the size of your home, the workload may increase or decrease on the technicians. Suppose the size of your home is 8,000 square feet. In such a case, the installation will require more time, as compared to a house that's sized 2,000 square feet.
2. The Location of Central Air Conditioning.
If you wish to have central air installed in the basement of your house, then it would demand more time to examine the entire ductwork and its units. Such locations that involve more of the entire framework checked and determined can cost a lot more time. Whereas if you just want Central Air in your living room or the garage, then it won't be a big deal at all, and the installation would be finished much sooner.
3. Which Type of Central Air do You Wish to Install?
Depending upon the location of the room, the Central Air units will vary. The three main types of units are
Packaged Units
Condensing Units &
Split Units.
All three of these apply to diverse parts of a house. But there may be a great difference in their installation time depending on the location and their type. So it is important to consider this factor before we determine the actual time taken to install Central air. HVAC Repair Companies Alexandria takes these terms into account.
An existing ductwork can save you a lot of money and time. Be it metal or synthetic, the duct provides a basic framework to install central air. According to our team of professionals, a house that is sized 2000 square feet may take up to two to three days for fully functioning Central air. This will require two expert technicians to work on your existing ducts. And if the framework is in the right condition, you will be saved a lot of time!
If you want to get Central air installed on your premises at the earliest, you may contact AVS Heating and Air Conditioning at 703-343-9682 and our team of professionals will ensure to set up the most efficient HVAC experience in your home.