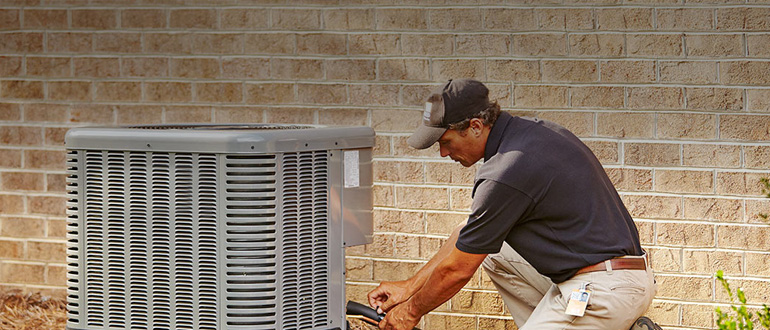 To make boiler installation simple, consider having an entirely new boiler set up in the exact location as the previous one. Contact AVS Heating & Air Conditioning for any inquiries you may have regarding boiler replacement or installation. We offer services in Alexandria, VA, and the surrounding areas.
What is the Time Frame to Put in a Boiler?
System Swap
It is where the house is currently equipped with a heat-only or regular boiler that provides heat directly to radiators and hot water through the hot water storage tank (commonly found inside your airing cabinet) as well as cold storage tanks located in your loft.
The installation would typically take two days. If possible, our specialists for heating service in Alexandria, VA will work to restore the heating and hot water by the close of the first working day; however, this is not always feasible.
Combi Swap
A combi swap occurs when the house is equipped with an old combi boiler, but the homeowner is planning to upgrade the boiler due to the current boiler becoming old and inefficient. This installation is typically completed in a single day.
The Location of Your Boiler
If you have an existing boiler but want to alter its position or install a new boiler at the same place, then it's unlikely to be accomplished within a single day. It could take around three days. New pipework (water or gas) will need to be installed, and electric cables and thermostats must be connected.
There could also be minimal structural work, for example, making frames or constructing brick walls to create an overflow and flue. If the old boiler has to be removed, dismantled, or removed, it will take some time.
Installation of the System
Installation of a system is typically reserved for larger homes or families with above-the-average requirements for hot water. Upgrading to a completely sealed system requires installing a boiler system and an unsealed hot water storage cylinder. This particular project would require approximately 2 to 3 days.
Changing the Boiler Type
The most challenging task that takes time is when you have to change the boiler's type and position. It can take up to 3-4 days. Contact AVS Heating & Air Conditioning if you require assistance with your boiler replacement in Alexandria, VA. You may require brackets to be installed, knock holes into walls, and redirect electric, gas, and water sources for the boiler.
Changing Fuel Type
Purchasing an entirely new boiler and altering the fuel type will require additional electrical and plumbing work that will take two to three days. If, for instance, you're changing from gas or oil systems to an electric boiler and maintaining the same position, it will add some time to the installation process.
Conclusion
If you need an upgrade to your boiler, get in touch with AVS Heating & Air Conditioning for assistance. Call us at (703) 457-9028 or drop us a mail to schedule an appointment for a heating service in Alexandria, VA.