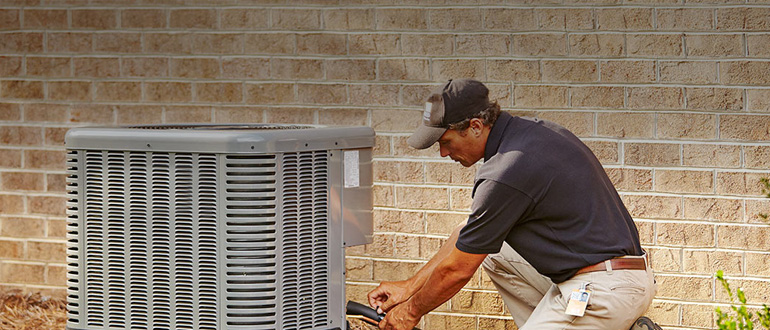 Fireplaces can be used for ambiance, heat, and to set a mood. If you're going to be designing a room addition, you'll want to create in your new space the feeling of comfort and relaxation. One item that immediately provides this is a fireplace. An added benefit to not only looking great is that installing a fireplace also adds to the value of your home.
There are many things to take into consideration when choosing a fireplace. The style will be important; what size you should buy and what type of fuel you want to burn are all factors to consider. A little research prior to purchasing can pay off in the long run, so take notes and make comparisons. People want the ease of a gas fireplace in these two rooms. With the click of a remote, the unit goes on. These remotes also have a convenient thermostat to regulate the room temperature. It is a luxurious feeling to turn on the fireplace from your bed fifteen minutes before you actually get out from under the covers. Another area that is being designed these days to include a fireplace is the dining room or kitchen. Many times a person prefers gas appliances due to the ease of operation. A gas fireplace can provide this convenience and they take up very little space. There are units designed to fit into a zero clearance snug corner and they can be lifted off the floor to a height where the fireplace can be seen and enjoyed more easily from a table.
If you are adding a new game room to your home or you have an open space, there are large fireplaces available in either the traditional wood-burning mode or the convenient gas burning model. Many people like to have a wood burning fireplace that is designed to be fuel efficient. Some of them available today have a fuel efficiency of 70%+. They use half the wood of a traditional fireplace, and some are whole house heaters. With the direct vent gas fireplaces, you can directly vent the pipe outside if you have an outside wall, and you can easily incorporate them into your entertainment center. Direct vent gas fireplaces can also be used when there is a TV niche above the fireplace.
Direct vent fireplaces are manufactured in many different sizes and BTU ranges. They are in the 80% range in efficiency and are particularly good zone heaters. Depending upon the size of the face of the unit, they have a depth of 11 – 19 inches. Pellet fireplaces are also in the 80% efficiency range and are used as zone or total home heaters. These units are used mostly in all-electric homes or in areas where the cost of heating oil is high.
Fireplace inserts are a wonderful way to use an already-existing fireplace that is not efficient and does not heat the room. Installing an insert can create less mess from ashes, more warmth in the room, and use fuel more efficiently. Fireplace inserts are very easy to light – an added convenience. For the remodeler who doesn't want a visible chimney, there are electric fireplaces which can be installed in the wall. They are operated with a remote control and have a small heater. Mostly they are used for small areas and used around entertainment centers.
Regardless of the type of fireplace you might want or need, the availability of high quality, fuel efficient products is a wide array. In this economy, more room additions are looking more feasible. Visit your fireplace shop today and then get ready to sit back and enjoy your new fireplace.