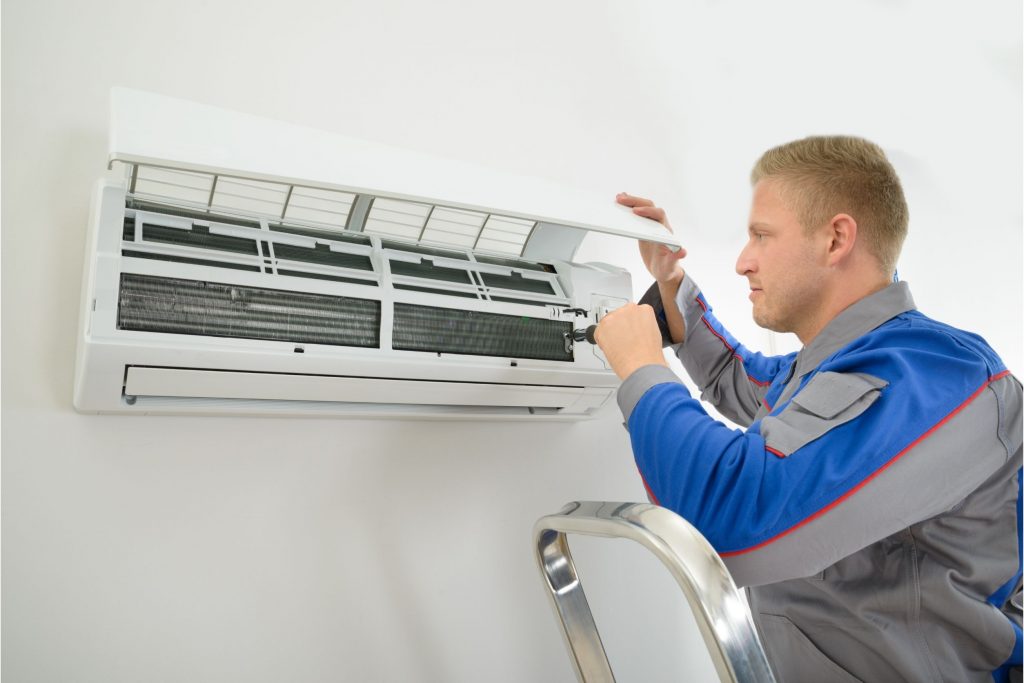 Resetting the AC can help troubleshoot various AC issues. Resetting is not a solution for all AC problems, but it can fix those problems which are common and not frequent.
For air conditioning installation in Alexandria, contact our technicians at AVS Heating & Air Conditioning for an efficient cooling experience.
When Should One Reset the Air Conditioner?
From low airflow and short cycling to warm and dry air, a simple step of resetting the AC can save us from the need for calling a technician. The conditions where resetting can help are:
Tripped circuit breaker
Unfavorable cooling
Hot air instead of cool air
AC suddenly turning off and on
Strange noise
A rise in humidity level
AC not working
Steps To Follow While Resetting Air Conditioner
Don't look at resetting the AC as the easiest task. One wrong step can cause greater damage. For this reason, follow a pattern while resetting your AC. Some ACs come with a reset button, while some don't. Most of the split AC systems have a reset button. That's why they are easy to reset.
Steps For Resetting The AC Without a Reset Button
Turn it Off: Turn off your AC using the remote. After switching off the AC, remove its wire from the plug.
Look for the Circuit Breaker Box: After unplugging your AC, open the circuit breaker box. Push the AC breaker towards the off position, wait for a few seconds and then turn it on again. Now you can put the AC plug back and turn your AC On. Verify whether your AC is working like before or not.
It will fix the problem you are facing with your AC.
Steps For Resetting The AC With a Reset Button
Shut it Off: Shut down your AC by pressing the Off button. Also, turn off the AC from the circuit breaker.
Press the Reset Button: Look for the reset button on your air conditioning. Hold the button for a maximum of 5 seconds. The next step is to flip the AC breaker again and switch on your air conditioning system.
Check the Thermostat Setting: After using the reset button, turn on your air conditioner and check the temperature setting on your thermostat. Set the temperature as you prefer and check whether it is cooling efficiently or not.
Resetting Didn't Help?
When AC continues with poor performance even after resetting it, then the reason behind this can be severe. The reasons can be broken wire, low energy supply, damaged or clogged parts. An AC diagnosis test by a professional becomes necessary here.
Need Help With Your AC Unit Repair?
Where resetting fails to solve the problem, AVS Heating & Air Conditioning will do the job. We have been providing AC repair and AC replacement services in Alexandria, Fairfax, and other areas of VA.
We are one destination for all heating and air conditioning needs. Contact us now to schedule service at your earliest convenience.