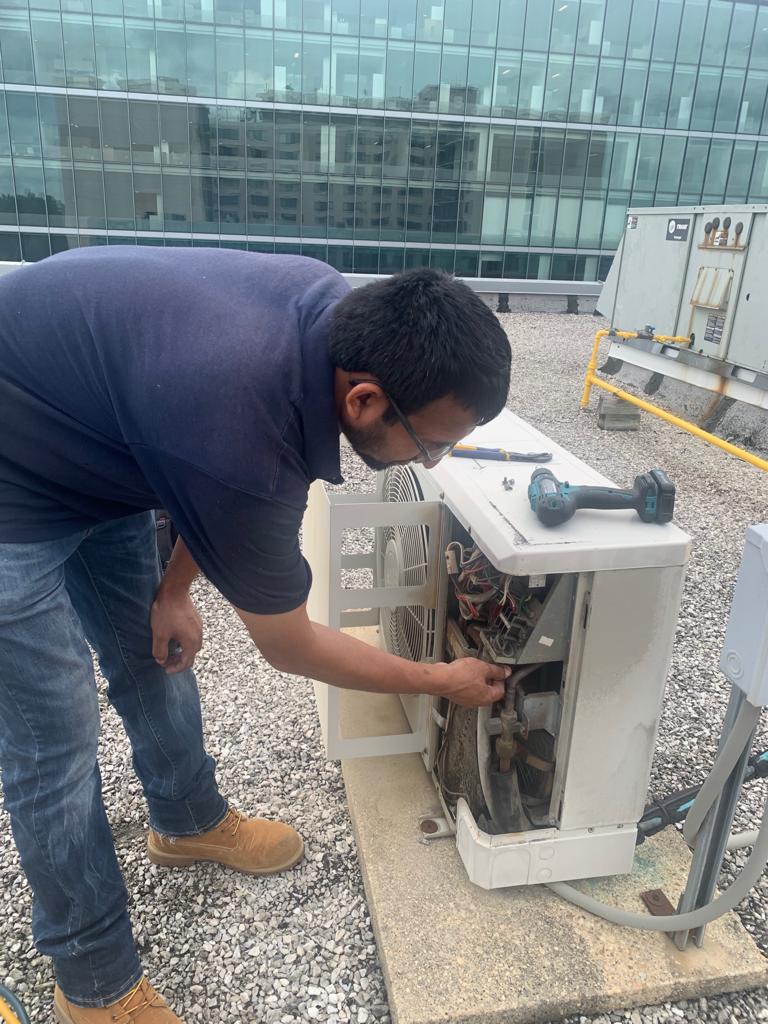 From 200 BTU residential units to the much larger 7500 to 14,000 BTU size, ductless air conditioners are becoming quite popular these days. There are normal window air conditioners that fit into a sash window and individual units that stand on the floor. These are used in rooms and vented through a wall or window using appropriate vent kits.
Just as a flat-screen television is mounted on a wall, so can a type of air conditioner. It is vented through the outside wall on which it hangs. Freestanding and wall-hung units that are featured under windows in, for example, hotel rooms, are also vented through walls or windows. Ducting in the traditional manner is thus avoided. The freestanding type eliminates the safety issue of a window being unlocked because of the air conditioner being placed in it.
The "oasis theory" of cooling is explained as the cooling of a single room in a house or apartment as opposed to cooling the entire abode. This saves money and keeps one room comfortable, especially useful in homes without ducting for air conditioning.
As opposed to residential units, commercial units need to be much larger since warehouses, stores and offices are bigger than homes. Used successfully in commercial kitchens as found in restaurants, the portable conditioners enable these kitchens to be cooled by being placed in an area out of the way and vented through the ceiling. It is thus much cooler for the workers and does not require extra power and expense.
Another place these units are used commercially is in server rooms, to keep the equipment cool and at their optimal comfort zone. They are vented through ceilings or windows, eliminating ductwork installed as well. A happy consumer wants his internet access available at all times and not crashing due to excessive heat in the server room.
In recreational vehicles there is air conditioning, however, when parked, air conditioning is maintained by using alternate battery power. At night, only the bedroom requires cooling, for the most part, and this can be accomplished by the use of a portable ductless unit.
If your cabin in the woods or by the sea requires cooling, there is no need for the expense of fully ducted central air when the ductless type conditioner is available and so efficient at providing the temperature you desire. Some models even provide heat and ionic air purifying features. There is one less issue to deal with, concerning heating of the cabin on a chilly evening. It is less expensive to install and operate. For those with a unique type of canvas cabin, like a tent but on a wooden platform, adding a small unit would keep you comfortable as long as there is a power source.
If considering remodeling of your home or vacation home, keep in mind the cost of ducting a heat pump for heat and cooling as compared to one of the many models of ductless air conditioners. Keeping cool at a nominal cost for installation and operation is the aim of these systems.