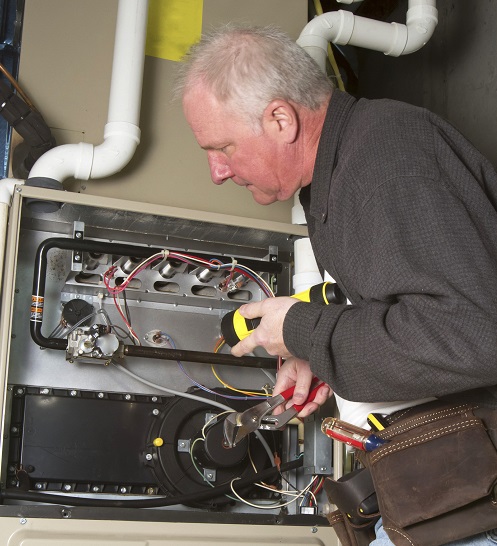 To survive without a decently working furnace during winter is unimaginable,especially under freezing conditions. To avoid the sudden breakdown of your furnace, you should regularly inspect it and schedule maintenance and tune-ups on time.
Your furnace is the powerhouse of your heating system, and one can purchase various types of furnaces that are available on the market. Some inexpensive furnaces use natural gas to heat up, while others use electricity to heat artificially. The purchase of a furnace should be based on a lot of research, prior to purchasing.
What Are Some Common Repairs for Furnaces?
A mechanical malfunction is bound to happen with increased wear and tear and age. The below-mentioned maintenance measures can help to reduce the chance of a furnace failure.
The following list of points will help you to study the most common furnace repair:
The airflow can reduce as the air filters get clogged with dirt and dust. It is necessary to replace the filter with a new one or clean it thoroughly with modern equipment.
Look for ideal solutions for everyday wear and tear. Fundamental flaws include loose nut bolts, scratches on the fan's cover, and irregularities in the heating coil, among others.
Keep monitoring for any leakage in the ductwork. You can identify it if you notice any strange and damp noises from the furnace. In such a case, get a complete product check from the professionals.
The thermostat has a LED display for temperature and other readings. In the event of a faulty display of temperature, time, or any other detail, try replacing the batteries.
Check for burners and the ignition if the heat isn't as intense as it used to be. In such instances, the problems with the burner and ignition could be minor or significant. As a result, call our technician and make the necessary changes or replacements as required.
Some DIY repairs include:
Avoid excessive and continuous usage of the appliance.
Clean the inner body of the product.
Oil the furnace for the smooth working of the levers.
Call the technicians for a regular maintenance checkup.
Use the buttons and switches of the furnace with soft hands.
When in doubt, this list of essential and professional fixes could assist you in determining the best repair methods. This research for generic solutions can assist you in restoring the appropriate functioning of a broken furnace, regardless of how old it is. You can carry out these procedures on your furnace unit.
Contact us if you live in Manassas, VA, and require a professional team to fix your furnace problem. We are the Heating repair and HVAC company in Manassas, VA, providing expert services for your furnace. Contact us on (703) 782-4353, and we will be on our way to help you.