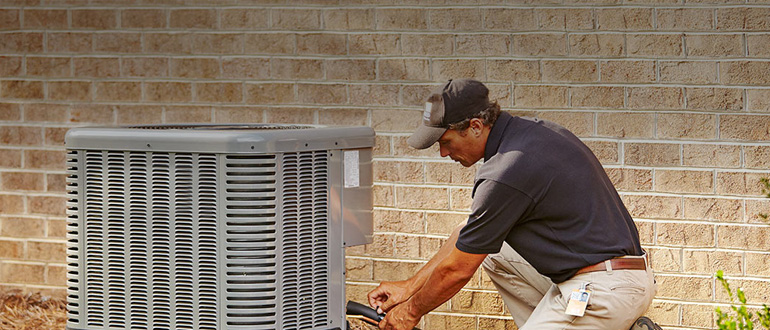 Though summer doesn't start officially until June, the weather has already begun to warm up. Your electric bill may skyrocket if you adjust the thermostat and use the air conditioning to keep the interior comfortable. But we're here to help. Keeping cool this summer is as simple as turning on a fan and closing the blinds during the day. For that reason, here are six tips to keep cool and save money.
What Are The Effects Of Temperature Settings On Air-Conditioning Costs?
Please double check the temperatures. Make sure that temperature is always written in Fahrenheit, unless they are in Canada. The summer cooling temperature would end up reading "77 and 80 degrees Fahrenheit" while the winter heating would read "64 to 68 degrees Fahrenheit". These numbers do not look correct. By doing this, you ensure that your unit is running as efficiently as possible. It should be noted that these temperatures are for mild climates.
Air conditioners consume more energy when they have to work harder. In other words, the lower the temperature when cooling and the higher the temperature when heating, the more you're adding to your power bill.
Our professionals for air conditioning repair in Fairfax, VA, at our company estimate that every degree cooler in summer adds about 10 percent to the amount of electricity that the air conditioner uses. It can be difficult to determine how much your air conditioner temperature contributes to the amount of electricity it uses.
Here Are Some Other Ways To Save Money On Cooling
Make your home More Comfortable By Improving The Air Quality
Making your home easier to cool is one way to increase the efficiency of your cooling system.
Blackout curtains can reduce heat gain by 33%, according to studies.
Keep doors and vents closed in rooms that are not in use: This will direct cool air to the areas that need it.
The average household can save around $30 per year when they turn off their electronics, such as computers and televisions.
Shield Your Home
To save on cooling costs, you should keep your home at the right temperature for your air conditioner and make it easier to cool. Shielding your home from the elements is another popular but often expensive solution.
During the summer, direct sunlight hits your roof and outside walls, warming up your home. For this reason, insulation plays an important role in the construction of your home.
For additional protection, trees surrounding your home will act as natural insulation and can reduce temperatures by as much as six degrees.
Properly Maintain Your Cooling Equipment
You can save up to 10 percent on energy costs by regularly changing your air conditioner filters. You can make a huge impact on your monthly electricity bill by maintaining your AC coils, clearing out condensate drains, and sealing any leaks inside and outside of your home.
It is important to submit a maintenance request to our HVAC professional for AC maintenance and AC repair in Fairfax, if your filter hasn't been changed for some time.
For more information visit our website.