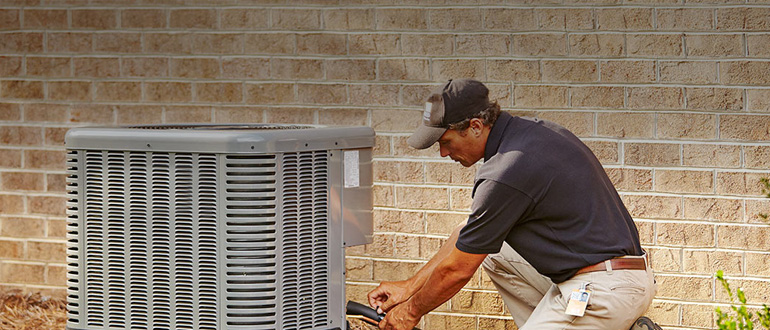 Many homeowners know little about how their HVAC unit works and even less about which parts require repairs. It is beneficial to understand what is involved in HVAC repairing services.
Knowing the procedure allows you to make a more informed decision about whether or not to schedule an inspection or HVAC repair in Arlington, VA.
Professional HVAC Repairing Services Include:
Inspection
A thorough inspection of your HVAC system is the first step toward proper HVAC repair. This inspection will give your service expert a detailed understanding of your home's HVAC system, allowing them to pinpoint the source of your heating or cooling failure.
Your HVAC specialist will evaluate the other components of your system for any other issues that could affect the functioning of your furnace or air conditioning. The following is a checklist of some of the essential components a technician may look for while performing repairs:
Perform combustion tests.
Check ductwork for leaks.
A filter inspection.
Performing a voltage check.
Checking all electrical components.
Examining and proper calibration of the thermostat.
Checking for blockages and gas leaks in the system.
Examining the airflow's efficiency.
An examination of the condensate drain for adequate drainage and any obstructions.
Check to ensure that all moving parts are adequately lubricated.
Check that the blower is working correctly.
Test the gas pressure to ensure that the refrigerant pressure is adequate.
Evaluate the heating and defrosting cycles.
Check that the vents and ducts are working correctly.
Examine the safety controls.
Repairing
Your HVAC professional will explain the repair process once the problem with your furnace or air conditioning is detected. The technician will describe all the issues your system is experiencing and how they plan to resolve them. When you confirm the repair job, the professional will immediately begin working on repairing your system.
Repairs are often as simple as adjusting, cleaning, or replacing one or more parts of your HVAC to restore full functionality.
Sometimes, heating or cooling issues are caused by complete system breakdowns or aging equipment. While these problems are repairable, your HVAC professional may recommend upgrading your HVAC system to avoid future malfunctions and increase overall heating or cooling effectiveness. Once you've decided on a repair or replacement plan, work will begin quickly and attentively to minimize the disruption to your comfort.
Maintenance Tips
Once your HVAC technician repairs your system, they will provide maintenance tips and a guide teaching you how to handle common problems without professional assistance to save money. These tips will go a long way toward saving you money and avoiding severe system failure.
Conclusion
Regardless of how minor the repairs are, addressing the issues as quickly as possible will save you time and money in the long run. If you are Googling 'HVAC repair near me', contact AVS heating and air conditioning today for help. Our professionals will identify the problem and resolve it as quickly as possible.
Call us today to schedule an appointment with one of our certified technicians for repair. We also provide price quotes for repair and maintenance services.