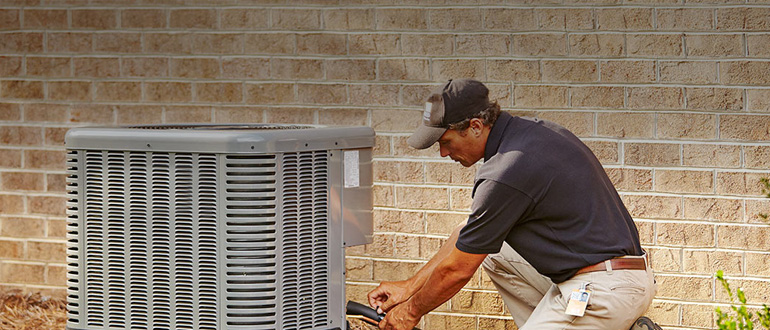 Passing the chilly days of winter becomes easier when you have a warm home and the hope for a lovely spring. As funny as it sounds, both of these 'happy things' stem from one source – your HVAC system. Poor heating, ventilation, and air conditioning can wreak havoc inside your house, making it an open ground for all the unwanted parcels of the outdoor world. The only means to prevent this trouble is spring maintenance. Cleaning and checking your HVAC unit at the change of seasons will make sure that it stays in the best shape throughout the coming year. And the cherry on the cake? You can do it all by yourself by following the useful checklist given below:
1. Fresh Filter For Better Comfort
HVAC filters are the first layer of protection against dust, pet dander, and spring allergens. So, the need to tidy them up is more immediate than others. If you were to heed professional cleaners' advice – frequency and method of cleaning become the determinants of a filter's efficiency. Cleaning or replacing the filter every 90 days is considered ideal, but you can get better performance by doing this maintenance work once in 30 days. With this little investment of time, there's no end to the returns that a clean HVAC filter can produce. Two of these perks are comfortable evenings with the family and up to a 5% reduction in your electricity bills. No wonder this is one of the foremost pieces of advice shared by professionals on occasions of AC Repair Fairfax VA and beyond!
2. Long Overdue Breather For the HVAC
The warm temperatures of the spring season may come as a welcoming surprise for you, but your HVAC unit would say otherwise. Covered in the debris of the winter months, like dry leaves, murky waste, grass, etc., HVAC units run the risk of being eaten away by rust when the heat is at its peak. In addition, the insulating AC cover can further increase the internal temperature of the machinery, impairing its functions for good. So, it is suggested to remove the AC cover as soon as the season changes and take up the scrub to clear the dirty outdoor display. Make sure to trim any nearby bushes or foliage to leave a space of 18+ inches between them and the outdoor unit.
3. Time to Retune and Attune the Instruments
Technicians that perform the task of Air Conditioning Installation in Alexandria and its neighboring districts always take their sweet time to acquaint you with the structural components of your HVAC unit. Though it might be remote from looking like an orchestrated wonder, your HVAC's operation system is quite similar to it. Each of its elements contributes to the efficiency of operation. So, it is important to check for any damages in the HVAC system while you deck up the house for a good spring. If you're lucky enough to not find any erring sights, use this as an occasion to lubricate the metallic parts, tighten the connections, recalibrate the thermostat, and scrap off the ducts (yes, including the not-so-pleasant drainage hole).
4. Test Run the AC Before Your Patience Runs Out
Imagine dozing off in the living room on a hot spring day after doing your bit of caring for the HVAC unit – only to be woken up by loud noises and heated up indoors! Well, that's what an AC breakdown feels like. Fortunately, it is easy to prevent this plight. Firstly, ensure that all the house registers are unobstructed. You may have to dust off the grills and move the furniture so that the output vent is fully functional. Secondly, it would be best to run your AC for one whole cycle or about an hour in the early spring days to identify any untraceable damages. Abnormal sounds, fumes, and movement indicate that the problem is beyond household repairs. In such times, ring in AVS Heating and Air Conditioning and leave your worries to our experts!
5. Save Yourself from Possible Problems with Help from HVAC Experts
If you thought a broken air conditioning system is the gravest trouble your HVAC can land into, here's something more you'd want to know. Wear and tear caused by regular use can create gas leakages, cracks in motor components, and furnace malfunction – each of which requires professional-scale maintenance. That's why intelligent homeowners subscribe to annual HVAC services. Besides performing all the basic upkeeping tasks, technicians can also diagnose the system for potential issues and nip the troubles in the bud. When the experts look after your HVAC unit, transitions from winter to spring (or vice versa) can be an enjoyable phase for you. After all, who needs a new AC Replacement in Arlington VA, when professional service can turn your old HVAC into its better version?
Now that you know what to do, go ahead and ready up your HVAC system for a blooming spring. Working on the above points before the start of the season will give you enough time to address all the repair requirements or consider going for heating, ventilation, and Air Conditioning Installation in Arlington VA. Either way, you choose, Call AVS Heating. Air Conditioning at 703-783-7562 / 301-686-7129 to get access to reliable and certified AC technicians to Schedule an Appointment today!